This Quick Access Digital Pistol Safe with Electronic Lock, RFID Technology has an electronic lock with high-security backup keys and RFID features fast access with its quick, spring-loaded drop down the door when you need it most. It's electronic lock is enabled with the Alarm-U feature. The sensor detects motion or tampering for unauthorized entry. The electronic lock is easy to program and creates a three-digit to eight-digit personal code. The RFID technology allows you to access either of 3 options included – Card, Key Fob, Self-Adhesive Label. Inside offers protective foam-lined interior. The mounting holes are pre-drilled and mounting hardware is included to secure your unit effectively. All RPNB quick access safes include two high-security backup keys. This model will hold up to 2 handguns.
Feature:
Quick access RFID Technology with RFID Options (card, key fob, self-adhesive label)
Easy to program digital lock allows a three-digit to eight-digit personal code
Whisper-quiet keypad with high security backup key
Tamper- and motion-sensitive programmable alarm
Quick, spring-loaded drop-down door
Protective foam-lined interior
Solid steel construction
Holds up to 2 handguns
Predrilled mounting holes
View full details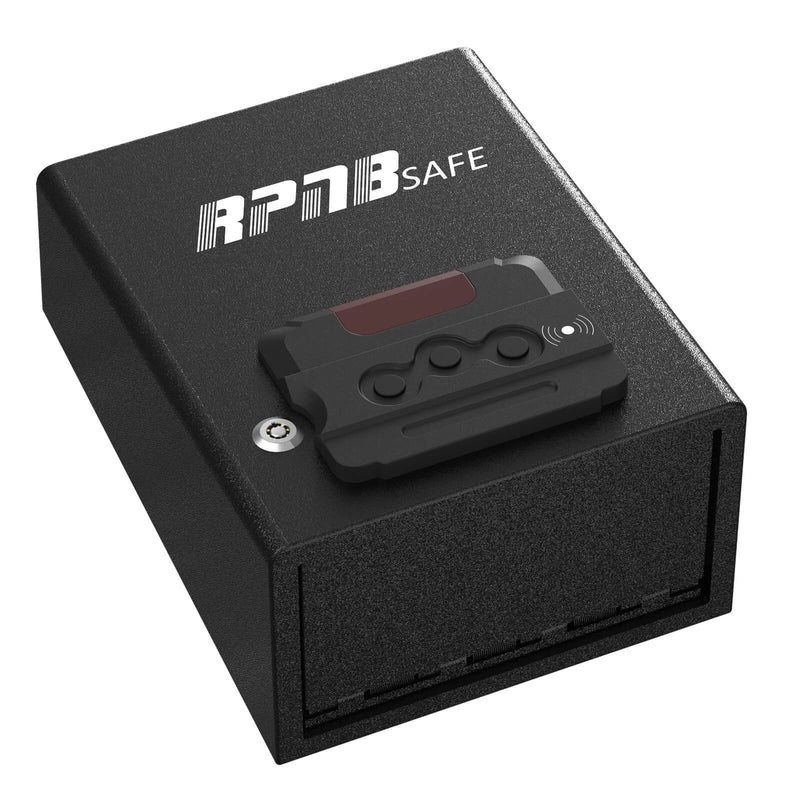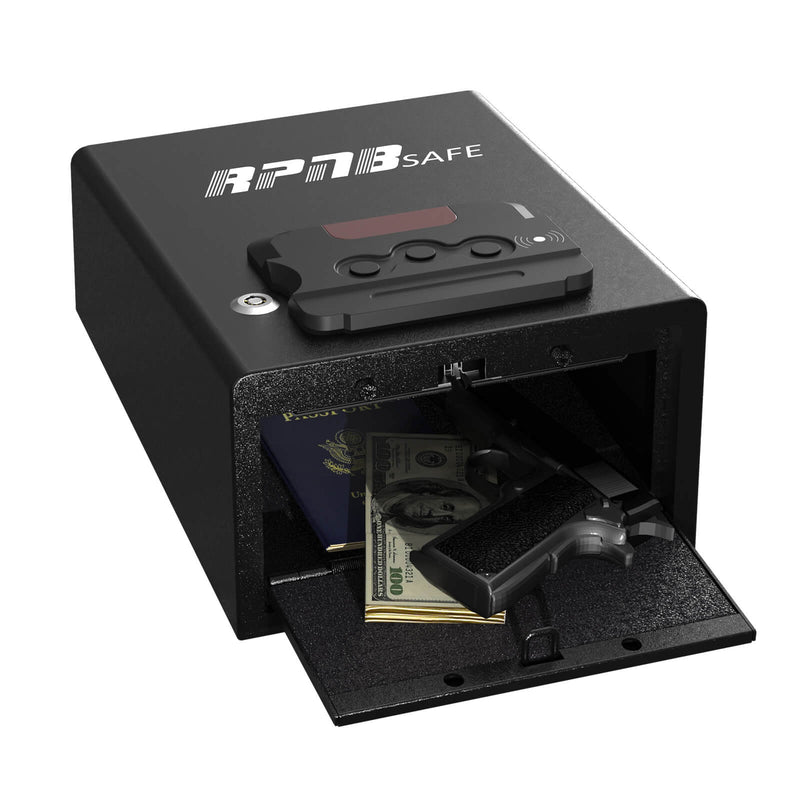 Product Specifications
Dimensions

Exterior Dimensions : 5.31″(3.74″)×9.06″×12.01″(H × W × D)
Interior Dimensions : 3.5″(3.3″)×8.7″×10.6″(H × W × D)
Requirements for Battery

4 NEW AA Alkaline Batteries (not included in the box)
Printable Template For Test Fiting
Available Fitment Guide for the RP160. Simply print the template on an 8.5"×11" sheet of paper and place your valuables on the template to see if they fit. When printing do not scale to fit instead print at 100%.
Download
Know More About Products

More detail about the product.

Watch Video

Instructions

Instruction for the product.

Download